Jummah is back on campus!

Starting on September 10th, come and pray at the University of Minnesota every Friday at the Grace University Church! There will be two prayers offered, one from 12:30-1:00, and another from 1:30-2:00. It is located across from the Malcolm Moos Health Sciences Tower. Masks are required indoors on campus, so please remember to wear yours!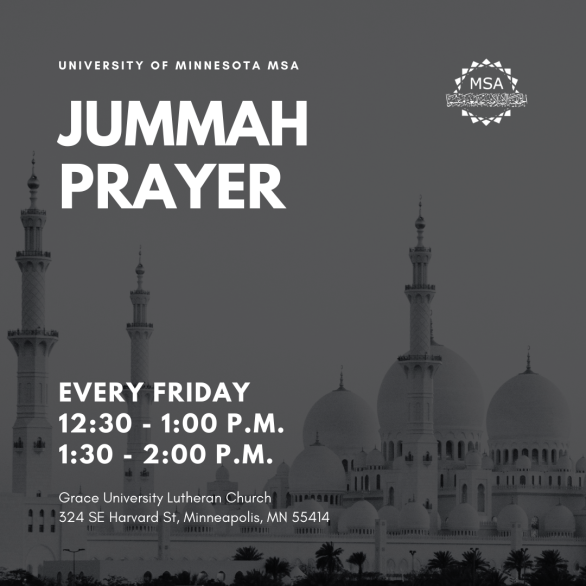 Want more information? Contact Ahmed Kadar at kadar008@umn.edu with any questions. Stay updated with any Jummah changes at our socials linked below!